[ad_1]

What Are Some of the Most Common Symptoms of Depression and How Do We Manage Them? [Transcript]
In this video, I would like to explore the common symptoms of depression and how we can manage them. I will break down the three most common symptoms of depression and then provide some tips on how to manage those symptoms.
Most common symptoms of depression
Lack of motivation with fatigue: In this state of mind, a depressed person feels like everything is hard. For example, you may feel that getting out of bed takes a tremendous amount of energy. Or you may feel that taking care of proper hygiene like bathing may require a lot of effort. Logically, you know that these things are important, but you are noticing the lack of energy or motivation to do them. 
Helplessness or hopelessness: In this state of mind, a depressed person feels that everything is futile or has no point. For example, you may have thoughts that things will never get better. Some depressed people describe a darkness or a heaviness in this state of mind. Some may have thoughts of suicide, even if they are not actively planning it.
Hard time making decisions: This is tied to the idea that everything is hard. A depressed person becomes easily overwhelmed in making decisions. An inability to see a reward at the end of their efforts clouds their judgment. Self-doubt and self-criticism can take over, leading to a cycle of inaction that fuels the depression.
Watch: What is Major Depressive Disorder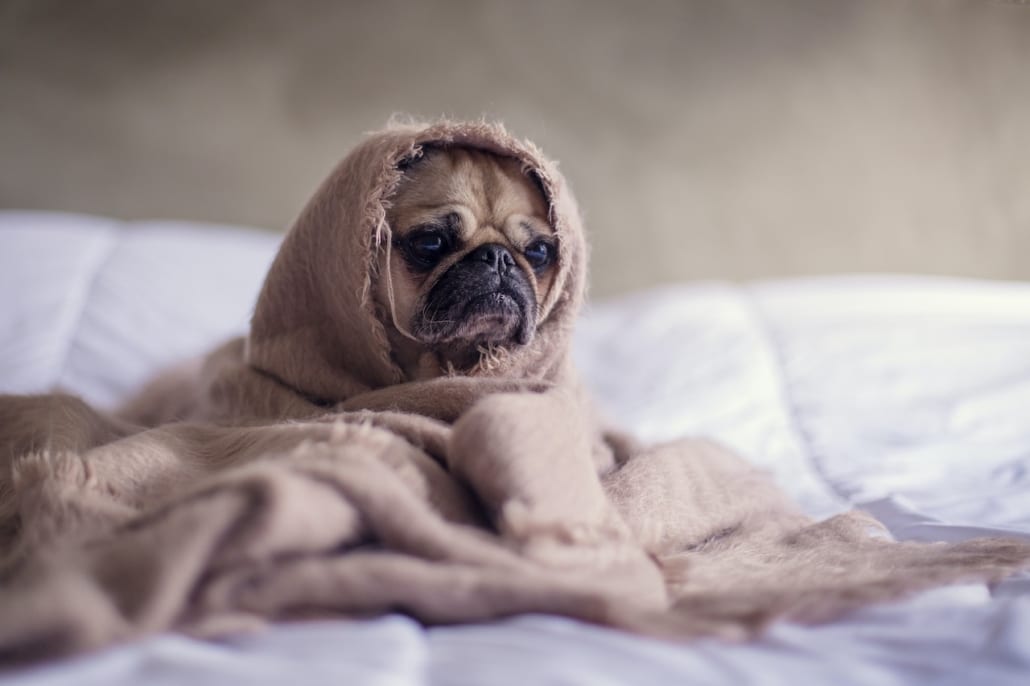 Strategies for managing depression
Feel your feelings: Some mental health professionals have linked depression to the belief that feelings are something to be avoided or that they are pointless. For example, you may have learned in the past that trying to bury your emotions or avoiding them was safer than expressing them or dealing with them. Emotions such as anger, fear, sadness, or even joy can be blocked from your awareness. Spend some time identifying these emotions when they come up for you and see how they may show up in your body physically. Try to connect with them.
Change the narrative: People with depression often get stuck in negative, distorted patterns of thinking. Notice what your inner voice is telling you and, if it helps, jot down these thoughts in a notebook or a journal. Then challenge or provide an opposing message to counter these distortions.
5-minute rule: To help with motivation and fatigue, try the 5-minute rule. Pick an activity that you like to do, like cleaning or exercising, and try it out for at least five minutes. If it's too rough after those five minutes, then give yourself permission to just stop and try it again another day. Usually, setting the intention and starting is the hardest part.
Watch: Understanding and Coping with Depression
Going through depression can be challenging, but there are ways to work through it. Identifying and recognizing some of the symptoms is the first step. Then, see if some of these strategies work for you. Also, getting a therapist can be very helpful in managing your depression.
---
Many of the staff therapists at myTherapyNYC specialize in treating depression. If you are suffering from depression, book a free phone consultation and to find out more about our therapy services and learn about the therapists who can help you to feel better.
---
Are you noticing any symptoms of depression? If so, how do you manage them? Join the conversation in the comments below!
(function($) {
/* check if google analytics tracking is disabled by user setting via cookie - or user must opt in. */
var analytics_code = "nnnnnn".replace(/"/g, '"' );
var html = document.getElementsByTagName('html')[0];
$('html').on( 'avia-cookie-settings-changed', function(e)
{
var cookie_check = html.className.indexOf('av-cookies-needs-opt-in') >= 0 || html.className.indexOf('av-cookies-can-opt-out') >= 0;
var allow_continue = true;
var silent_accept_cookie = html.className.indexOf('av-cookies-user-silent-accept') >= 0;
var script_loaded = $( 'script.google_analytics_scripts' );
if( cookie_check && ! silent_accept_cookie )
{
if( ! document.cookie.match(/aviaCookieConsent/) || html.className.indexOf('av-cookies-session-refused') >= 0 )
{
allow_continue = false;
}
else
{
if( ! document.cookie.match(/aviaPrivacyRefuseCookiesHideBar/) )
{
allow_continue = false;
}
else if( ! document.cookie.match(/aviaPrivacyEssentialCookiesEnabled/) )
{
allow_continue = false;
}
else if( document.cookie.match(/aviaPrivacyGoogleTrackingDisabled/) )
{
allow_continue = false;
}
}
}
if( ! allow_continue )
{
// window['ga-disable-UA-35588208-2'] = true;
if( script_loaded.length > 0 )
{
script_loaded.remove();
}
}
else
{
if( script_loaded.length == 0 )
{
$('head').append( analytics_code );
}
}
});
$('html').trigger( 'avia-cookie-settings-changed' );
})( jQuery );


[ad_2]

Source link